⋒ Kandinsky Kids Art Exhibit (Grasshopper Cafe ) ⋒
This summer, the Charlestown Community Center Day Camp directors, Catherine Farley and Erica Walsh, with support from administrative coordinator Bob McGann, are making this summer one to remember for the campers at their BCYF program. The mission of Boston Centers for Youth & Families (BCYF) is to enhance the quality of life of Boston's residents by partnering with various organizations. This year we were super blessed to be among the many new relationships.
To culminate the summer fun, campers visited Essem Art Studio and created a collaborative work of art inspired by Wassily Kandinsky's color study, Squares with Concentric Circle.  Each Camper (age 6 to 12) created a single 6×6 square with concentric circles. Watching the kids explore color and thoughtfully create individual mini paintings inspired by one of my favorite artists; and ultimately putting together a collective work of art that will be exhibited at Grasshopper Café—all of it is just magical and fun.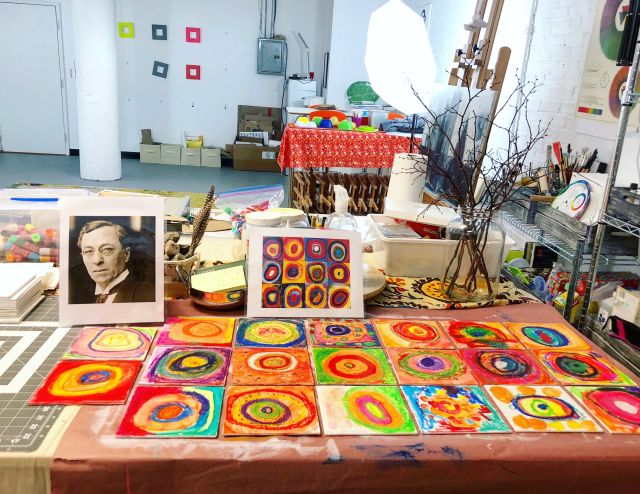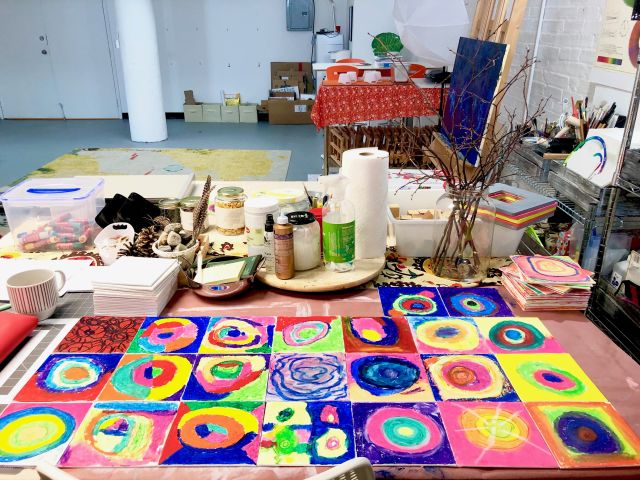 community
workshop