At Essem Art Studio, our mission is to SPARK JOY and Cultivate CREATIVE CONFIDENCE through ART. We believe that art, as a daily practice, can cultivate creative power in artists of all ages and abilities.
We are elevating homeschooling and remote learning with virtual art programs, and creating super fun and engaging art activities for amateur artists of all ages (toddlers to seniors). Make art with your kids. Set aside some creative time for yourself. Have fun creating with the whole family.
Art is for everyone and can be enjoyed every. single. day.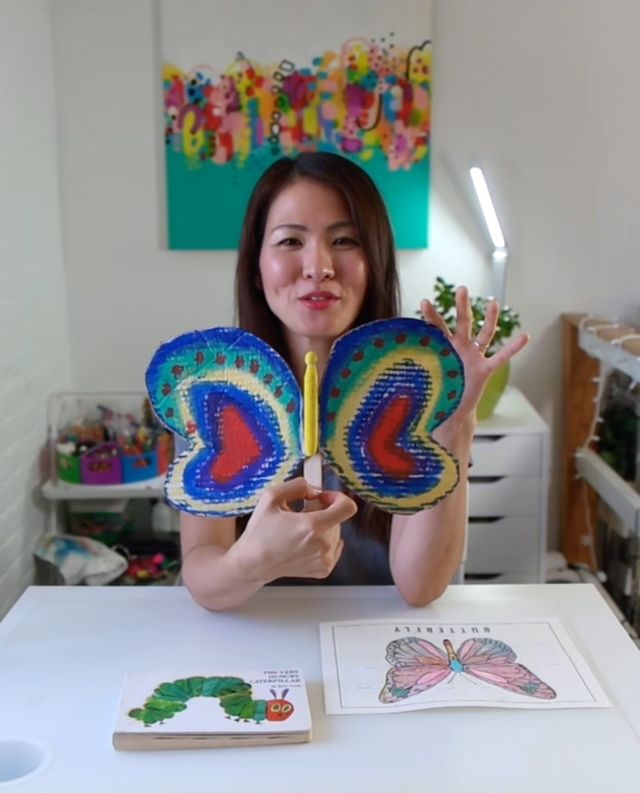 I'm Sophia Moon! It's so lovely to meet you!
I am an abstract artist, creative strategist, singer-songwriter, mom to a lovely daughter, and owner of Essem Art Studio, where our mission is to spark joy and cultivate creative confidence in artists of all ages.
---
Our Virtual Art Labs bring our studio magic right to your home!
---
Join us for step-by-step process videos, creative prompts, maker projects, art invitations, and super fun ideas to elevate creative play and art activities for the whole family. I'll even share best practices on co-creating with your budding artists at various ages and stages.
I hope to have the privilege of sparking joy and inspiring more creativity for you and your loved ones. Light and love to you all!
xoxo, Sophia

Essem Art Studio Music/Art Labs has been such a wonderful part of my children's routine! They both absolutely adore Sophia. I am always so impressed at the concepts she is able to get young children to understand and they are always so proud of their projects! The new virtual art labs and weekly virtual singalong bring us all so much joy. We feel lucky to be a part of the Essem Art family

Barbara S. (studio mom)

I had the virtual art lab all set up for my 3-yr old daughter when she woke up from nap and you should have seen her face when she came down. So so so excited to paint! This provided us at least 45 structured activity that I would NEVER come up with in my own! So awesome ❤️

Emily B. (studio mom)

My daughter loved the virtual class format it was easy to follow. Thank you!

Ariana F. (studio mom)

I like to make rainbow color flowers

-Adela (studio kid)
Have a look at some of the amazing work from our little artists creating from home with our Virtual Art Lab Bundles! We love love love how our virtual art labs are family/sibling friendly and can be modified for a. Join the fun with virtual art labs at home with all the materials prepared for you…
Essem Art Studio
Charlestown Commerce Center | Building 2
50 Terminal Street Suite #318
Charlestown, MA 02129
Contact: Sophia Moon
tel: (617) 767-1020
email: hello@essemartstudio.com