Our mission is to spark joy and cultivate creative power in little artists through creative play and art explorations.
We host live virtual art labs for budding artists (ages 2+) and we're building an ever growing catalog of on-demand art labs in our Essem Art Vault. Become an ESSEM INSIDER family for $39/month and receive unlimited access to our live virtual programs and art vault.
ESSEM INSIDERS (monthly members): FREE | Drop-in Participants: $15 | View our upcoming events and register on Eventbrite.
Age 2+ | Fri Mornings 10 AM | DROP-IN: $16.50 · ESSEM INSIDERS: FREE

Our Music + Art labs are live virtual events on ZOOM featuring a fun singalong of classic/original kids music followed by a colorful and engaging art project. The main aim is to help little artists start building creative confidence and develop their fine motor skills through art.

Sign Up!

Age 4+ | Saturday (Noon) · Drop-in: $16.50 · Essem Insiders: FREE

Let's get creative with the materials available at home! Together we'll explore contemporary styles of art and creative expression; experimenting in different art styles and various mediums while cultivate creative confidence through open discussions and promoting mindfulness and healthy creative habit.

Sign up!

Tuesdays (7:30PM) · Every 2 Wks | DROP-INS $16.50 · ESSEM INSIDERS: FREE

Enjoy an evening relaxing with fellow moms, letting loose and creating via ZOOM. No prior experience necessary. We'll explore different art and craft mediums and processes for and self expression. You can even whip out your kids art supplies. Looking forward to creating with you!

Sign Up!
Celebrate special occasions and connect with friends and family with Zoom Art Parties!
*Click to learn more!*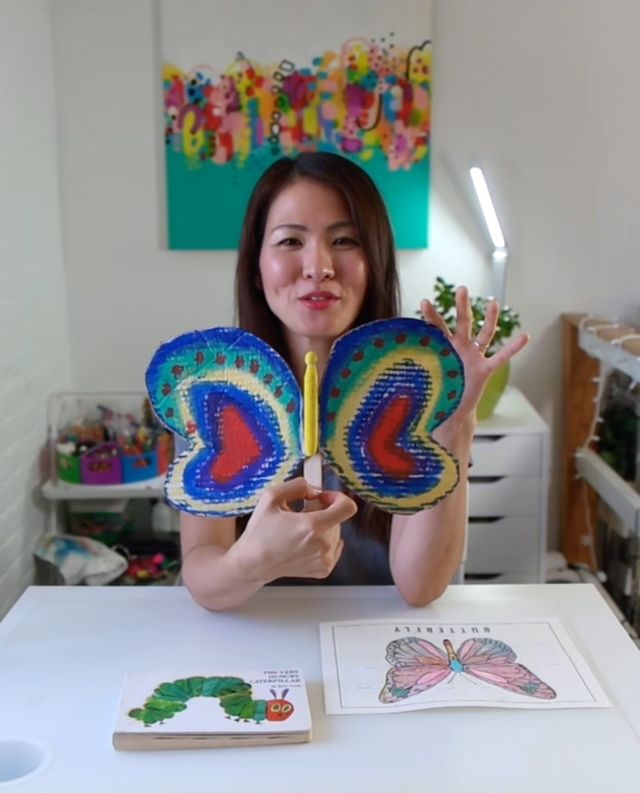 I'm Sophia Moon! It's so lovely to meet you!
I am a multi-passionate creative—abstract artist, writer, musician— and I consider it the highest privilege to create magical experiences for our studio kids and families.
I believe that art is for everyone, everyone is creative, and that engaging in creative practices makes us all happier and more confident every single day. Our programming is about cultivating healthy creative practices and confidence in budding artists and families. To that end, we provide live (virtual) programming and quality on-demand content.
It is my great hope that our program will spark joy and creativity in your home.
Light and Love,


Have a look at some of the amazing work from our little artists creating from home with our Essem Virtual Art Labs! We love, love, love how our virtual art labs are family/sibling friendly and can be modified for arists of all ages. Join our subscription plan and never run out of ideas for making art at home!
ESSEM INSIDERS enjoy unlimited access to our ART VAULT
*We offer a 7-day trial period. You may cancel your subscription at no charge
or your subscription will automatically renew at $39/month.