Art Lab: Colorful Wooden Frames
For this week's Music + Art Labs, we have a special art project – painting and decorating custom wooden picture frames. Our little artist and maker friends will have colorful and sticky fingers/hands in the end, but will also have a final project that will be a family keepsake for years to come! ♥️🌈🤩 Hope to see you there… Monday's Lab is for 5 and under and Wednesday's Lab is open to all ages.
We painted the first luscious layer of color on these wooden frames so our little artists and makers can come and get right started… 🙂 There will be glitter, buttons, wood pieces, foam stickers, and all kinds of fun decorations.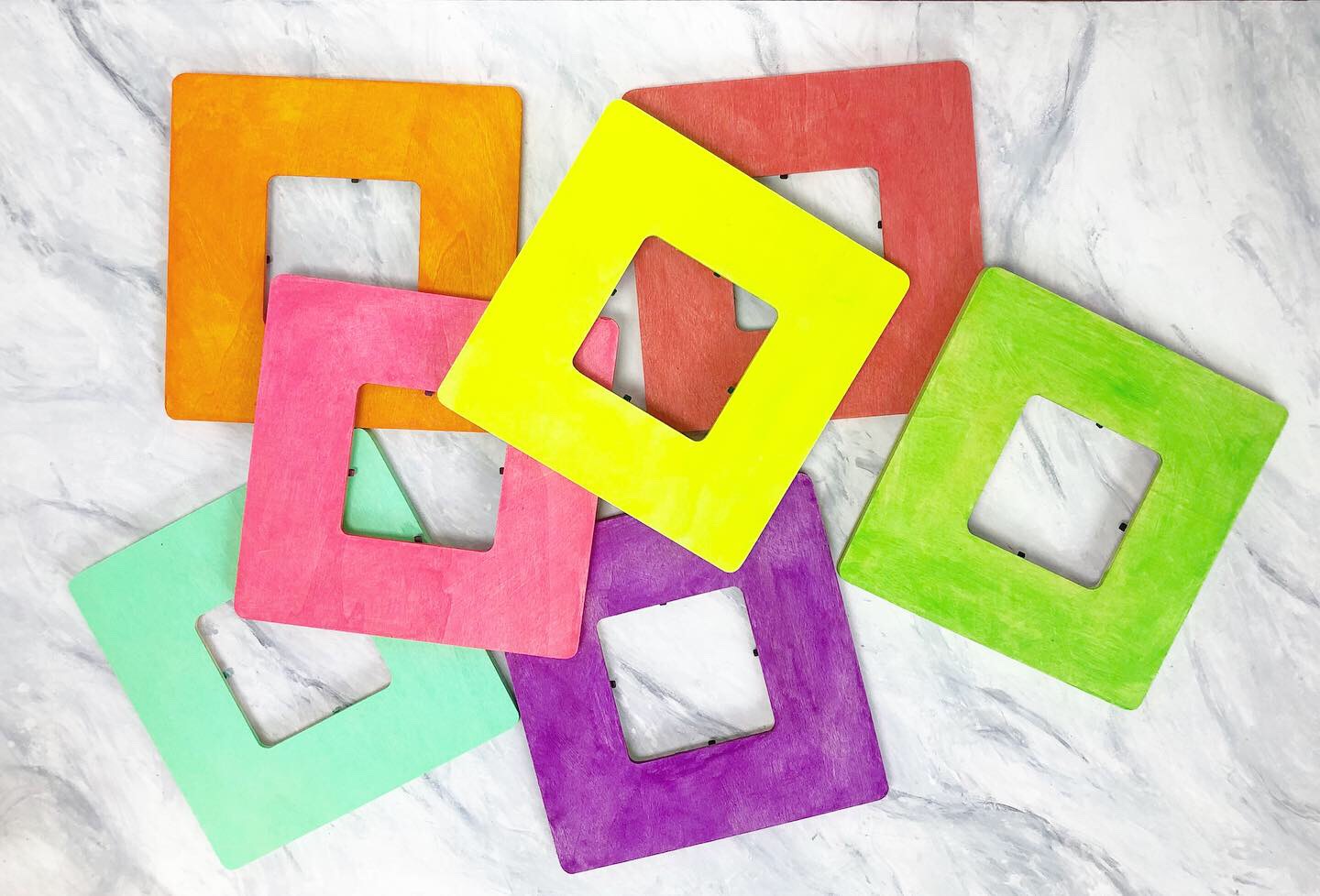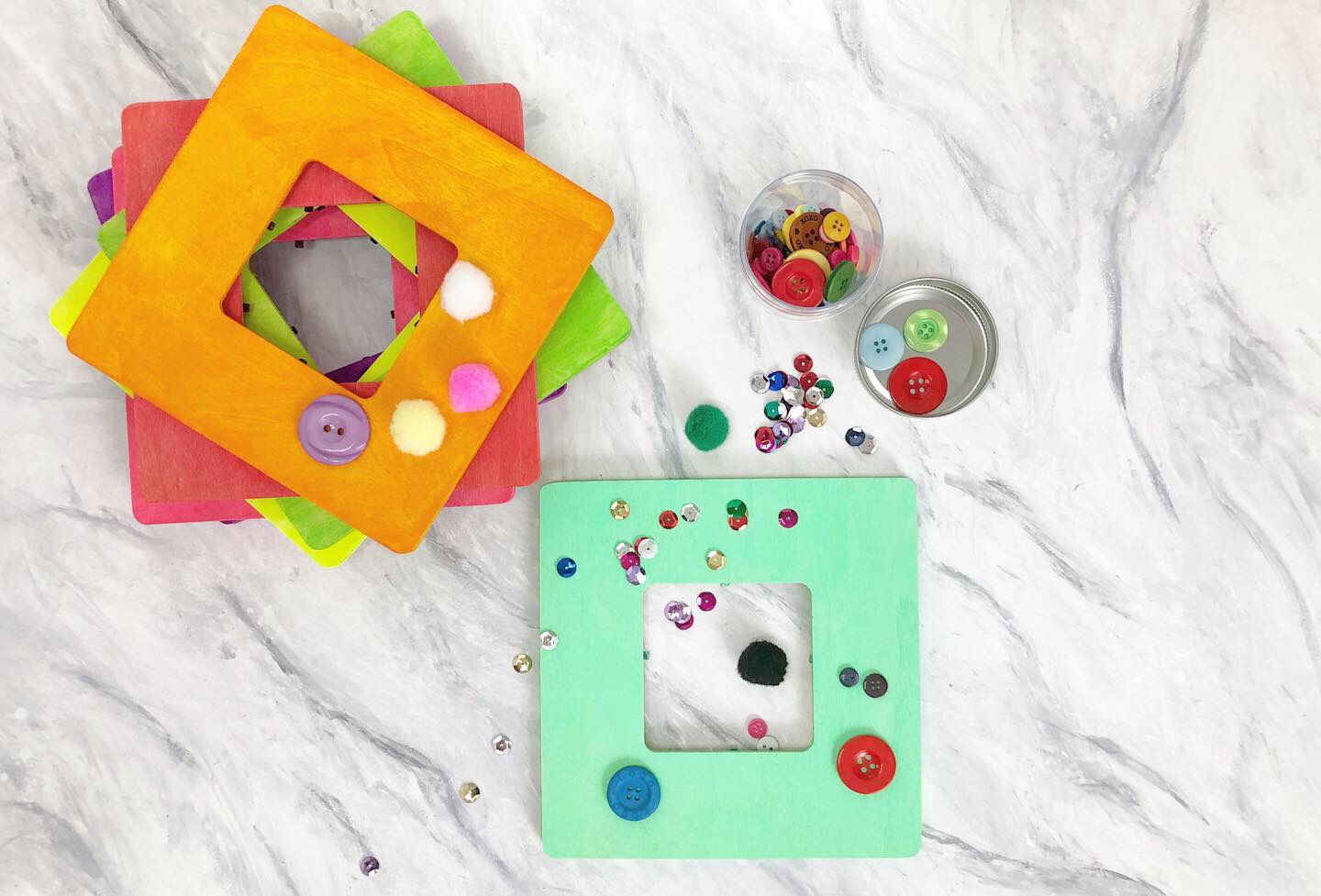 art labs