Kids of Charlestown · Zumes Exhibit
The Kids of Charlestown exhibit is now hanging at Zume's Coffee House! In total, we had 39 beautiful works of art created by young and budding artists, aged 1 through 10 years old. Everyone did such fantastic work and the collective display is both colorful and impressive. The exhibit will run from July through September.
The summer themed art projects were painted at Essem Art Studio under the guidance of Charlestown resident and abstract artist, Sophia Moon throughout the month of June. Moon has been hosting Art Labs in her studio since last September, providing kids (and their parents) the opportunity for creative play and exploration. A big thanks to all the Charlestown families who participated, making this project a success; to Savvy Sitter Boston for assisting with the Art Labs; and to Debra and John (Zume's) for the vision and the exhibition space. We enjoyed working with all the young artists—aged one to ten—to create this beautiful exhibit. We hope you enjoy it, and that it inspires you to add a little art to your daily routine.
It was wonderful to meet new Charlestown families and kids; and collaborating with two amazing women Debra Ball (Zume's) and Lauren Kuruc (Savvy Sitter Boston). The best part was the look of pride and joy in the little faces as they recognized their paintings on the wall. This community art project was a labor of love and our hearts are full.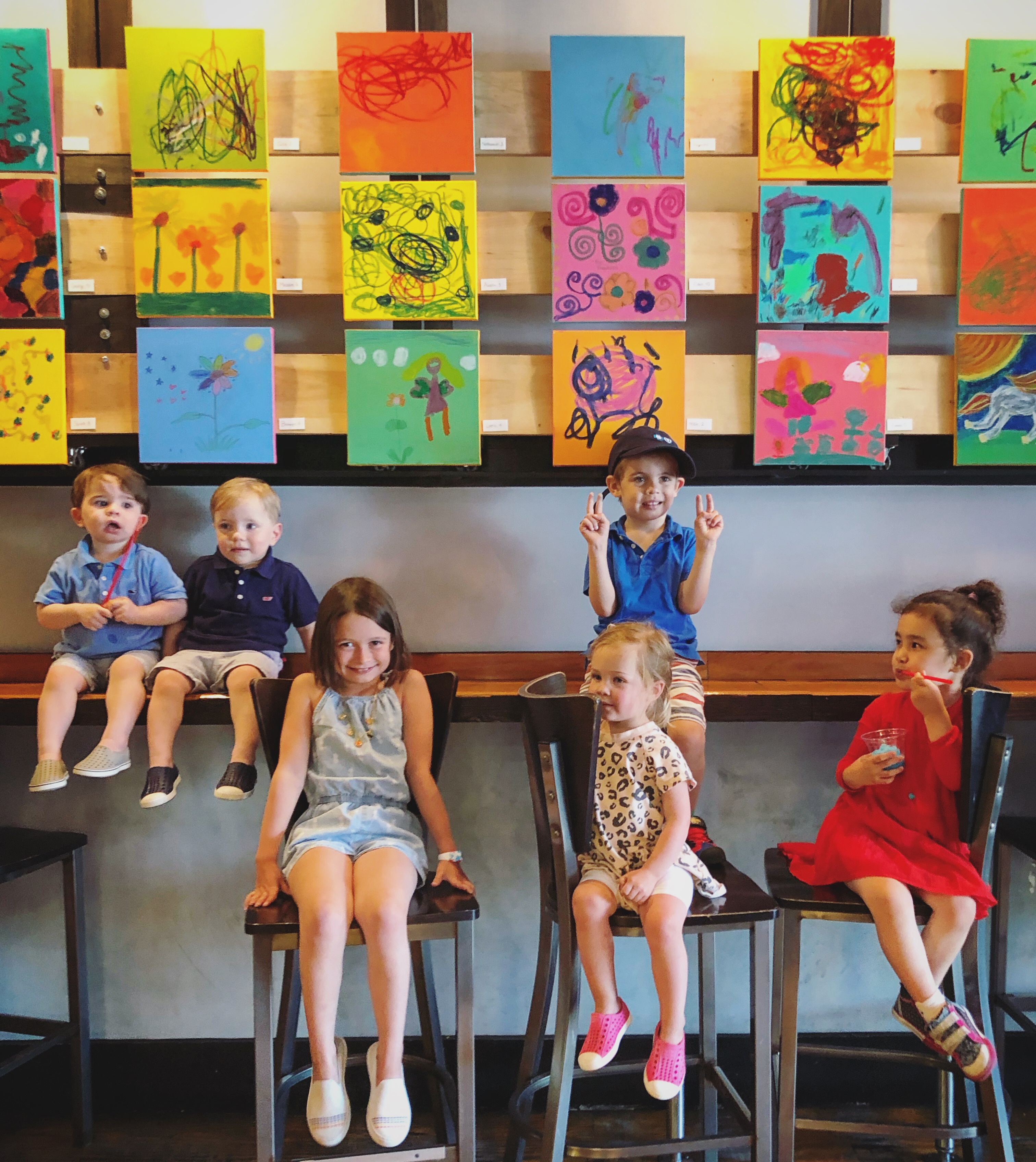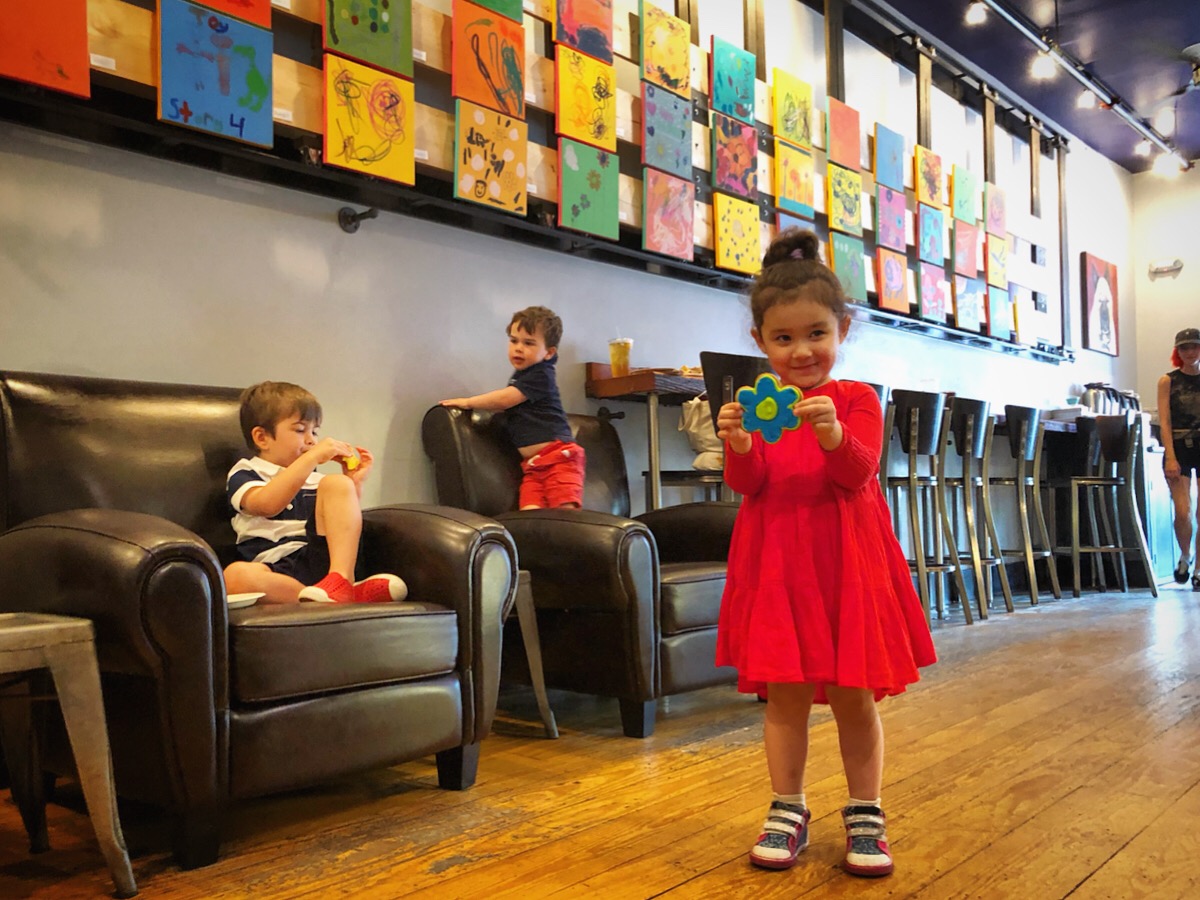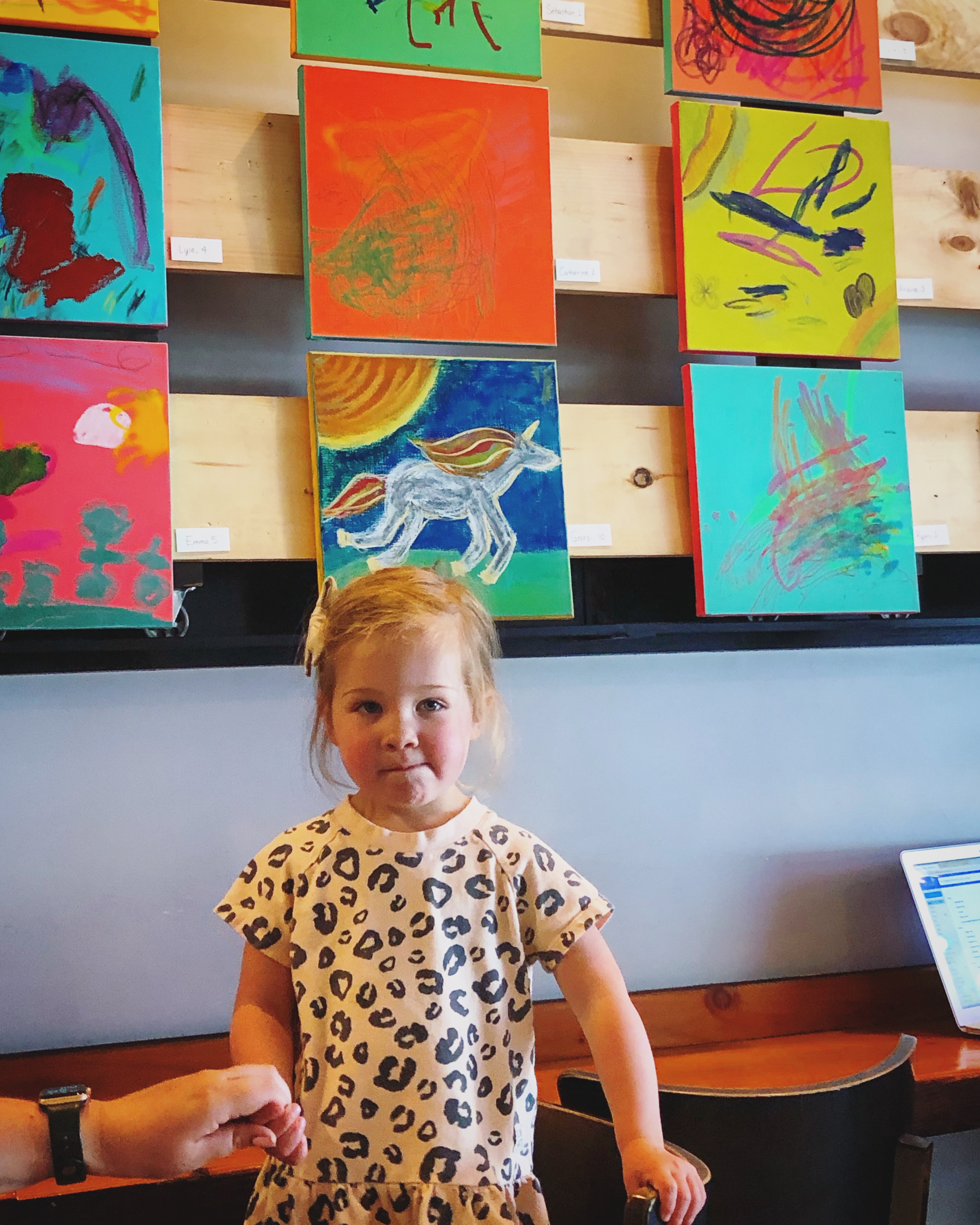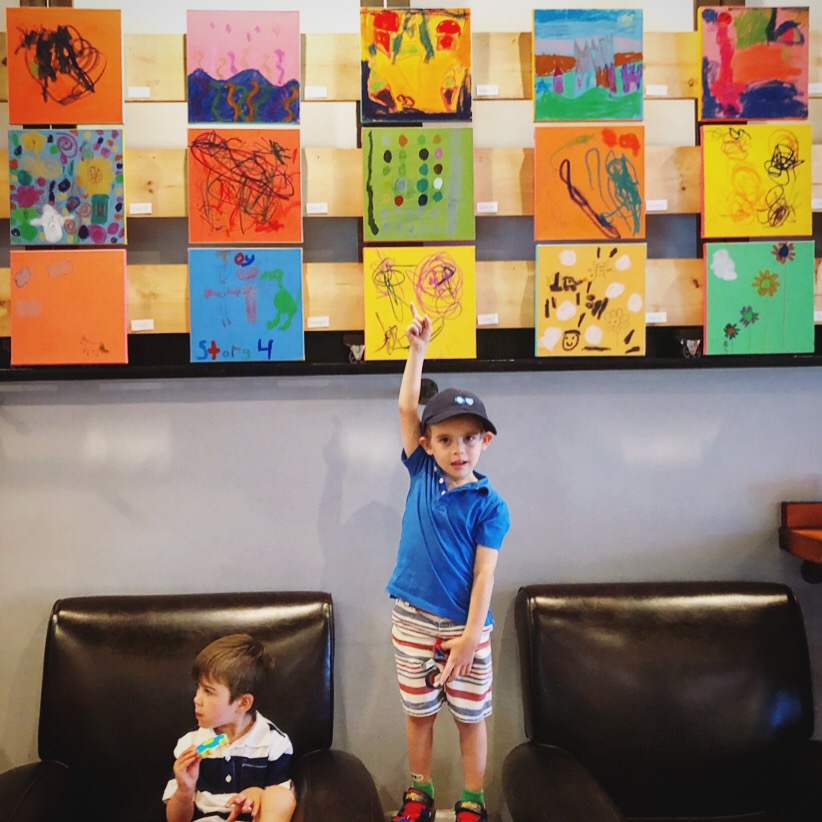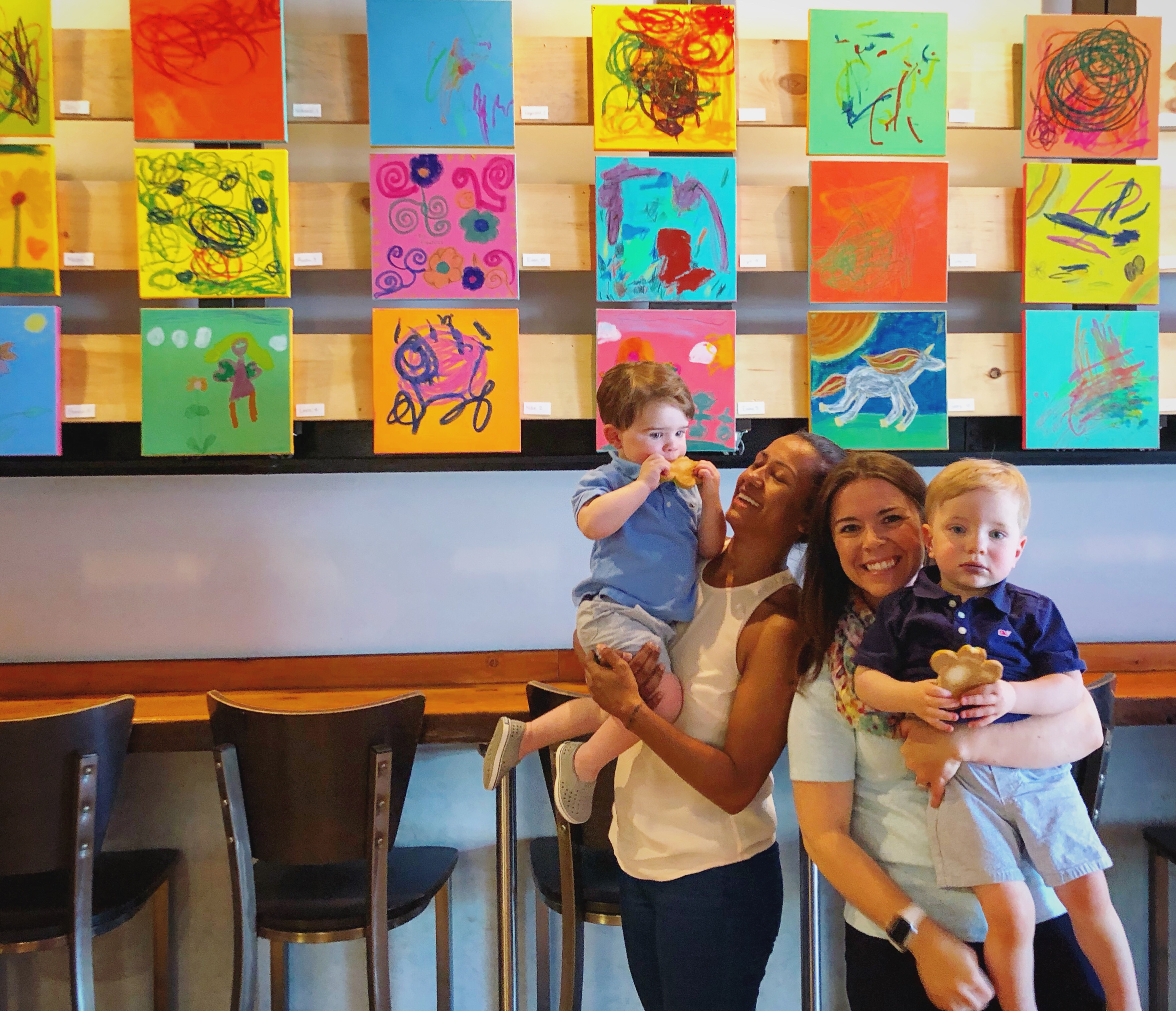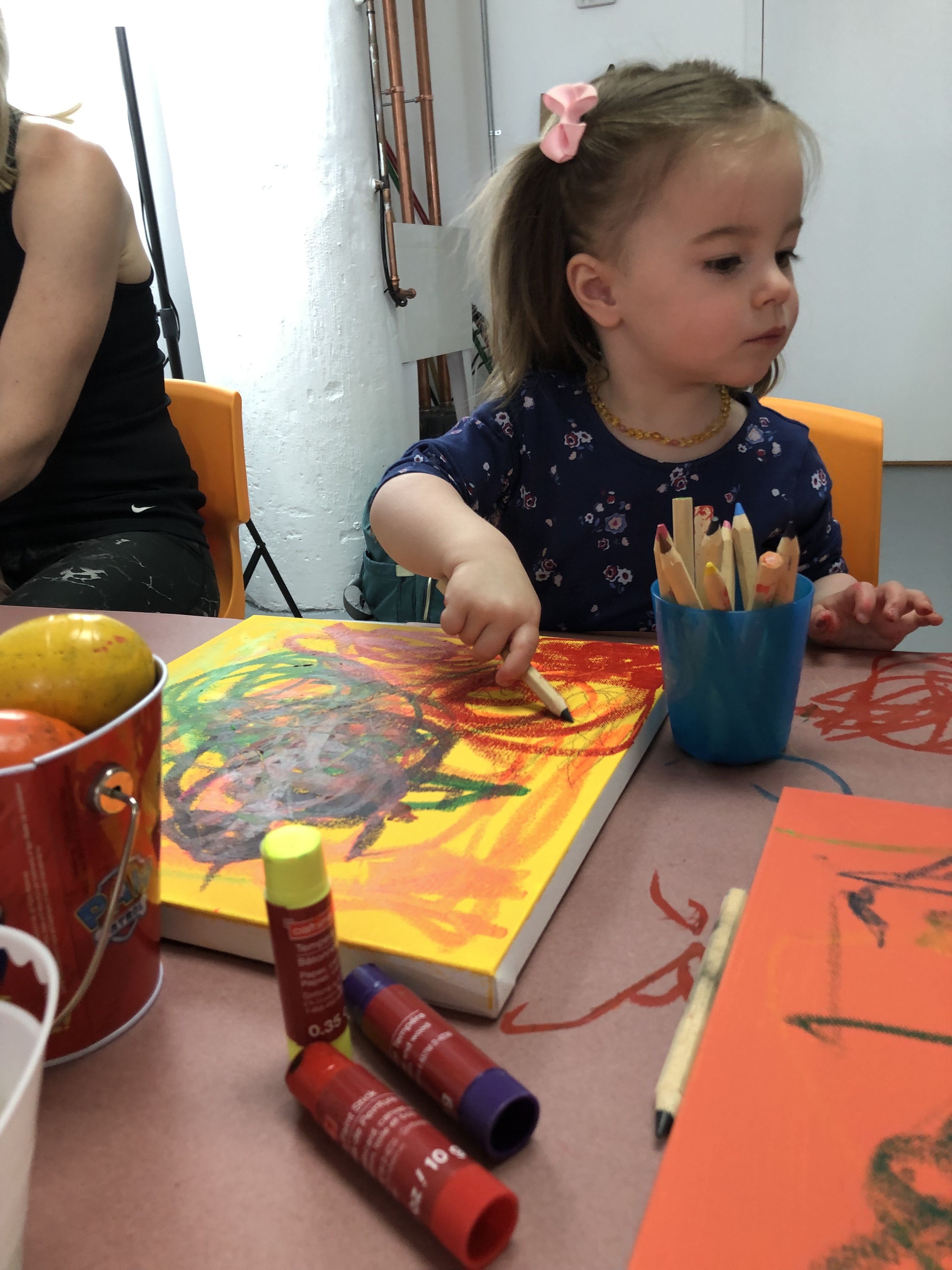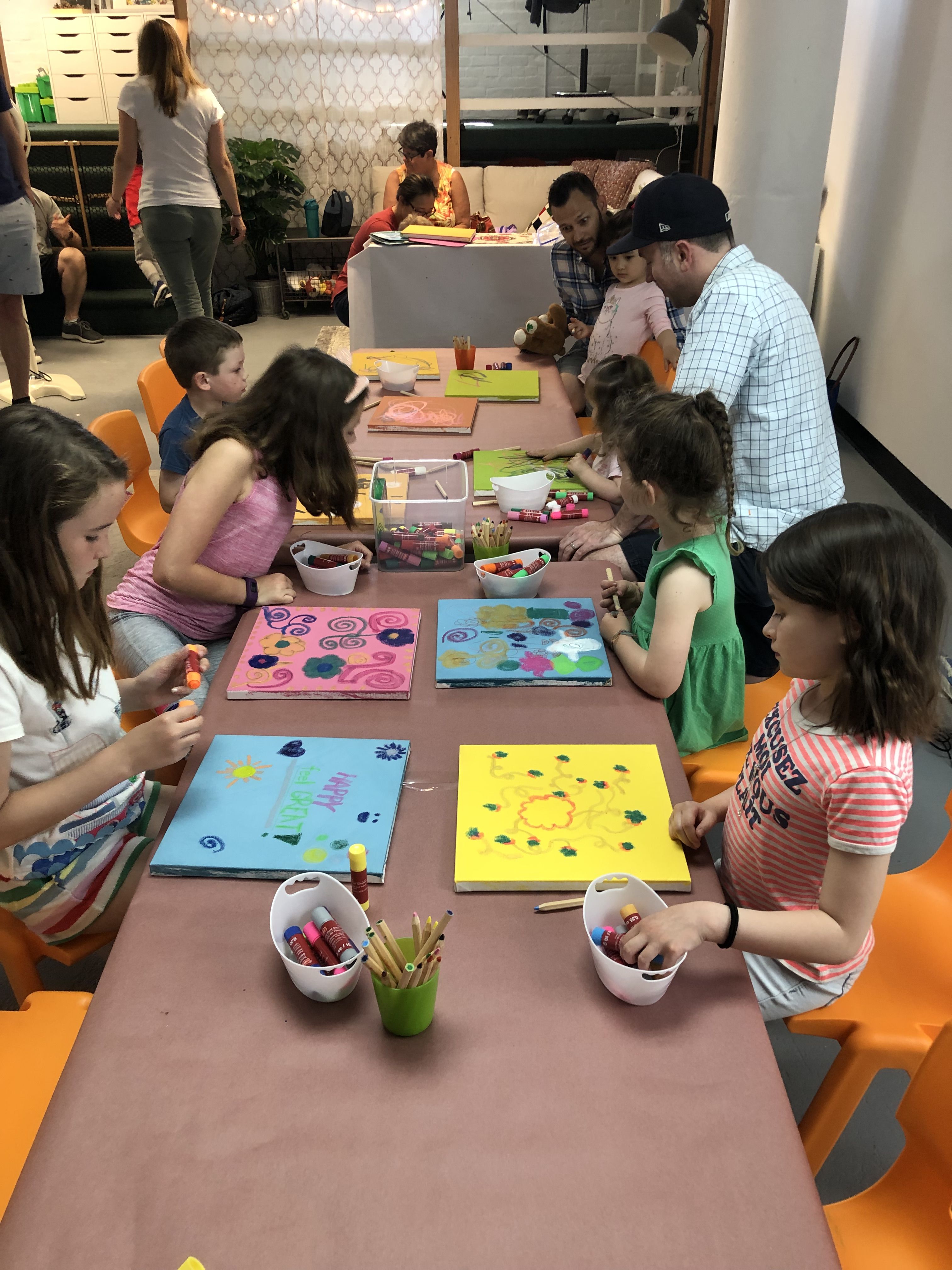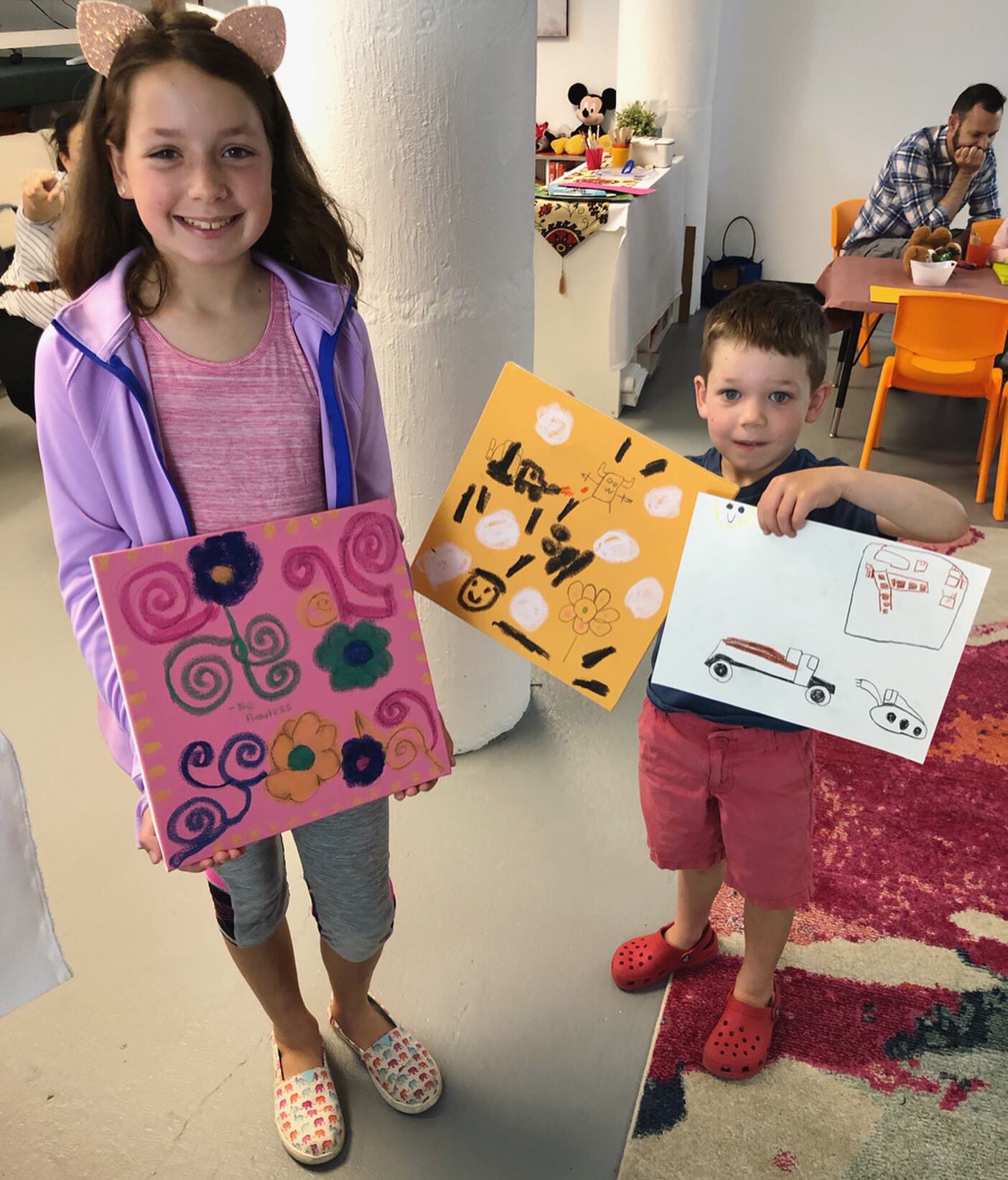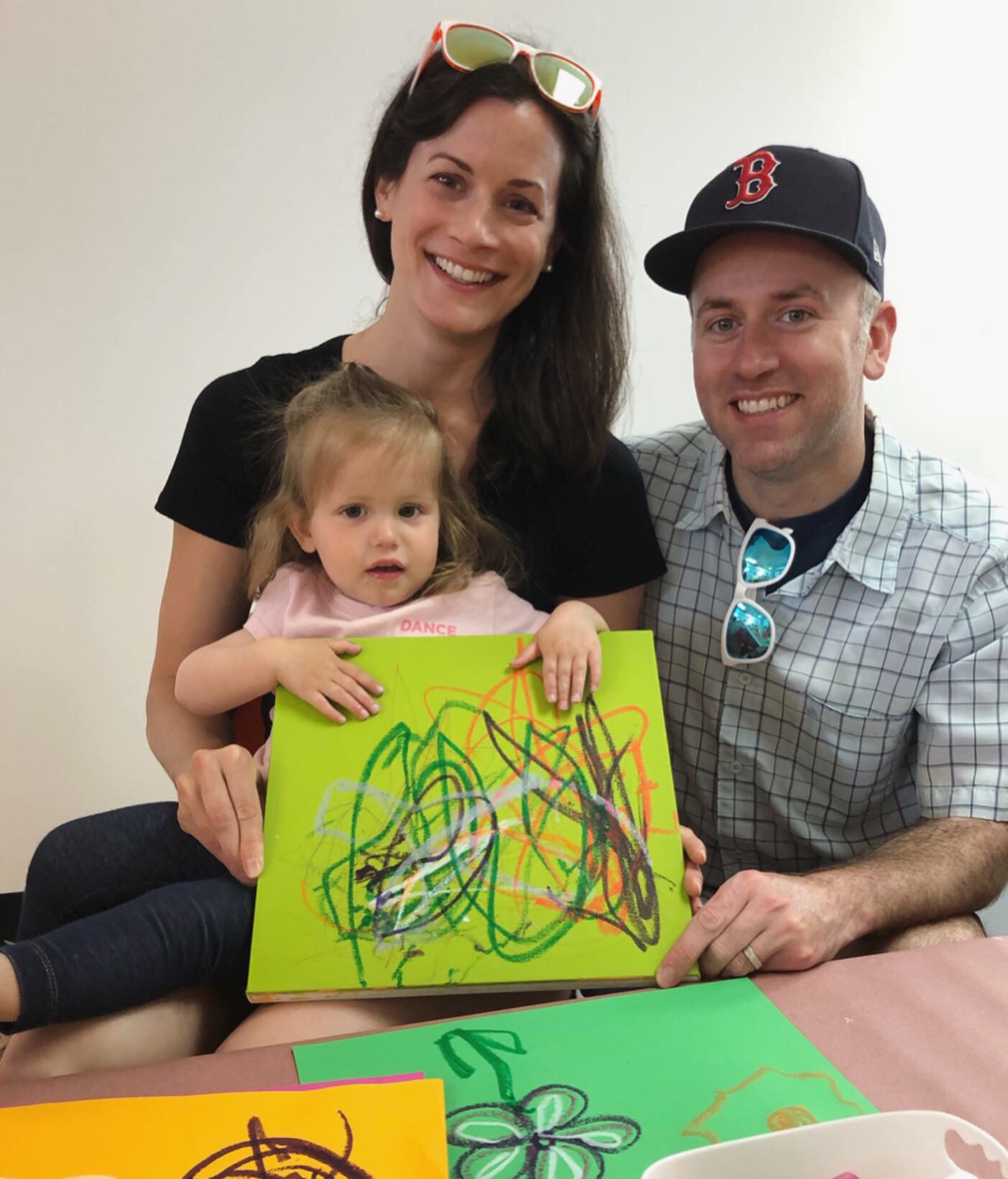 community
exhibit