This winter, get your kids out of the cold and into cool crafts. Register for Art Labs at Essem Art Studio facilitated by artist, creative, and fellow Charlestown mom, Sophia Moon.
Art Labs are loosely facilitated activities that permit exploration and creative play so little ones can develop confidence in creating art and self expression through various mediums—acrylic paints, watercolors, color pencils, modeling clay, and/or miscellaneous art/craft supplies. Art Labs can be modified for all ages and are also meant to be interactive so if you are bringing your little one(s), come ready to have fun and get messy.
All materials are provided. All children must be accompanied and remain under the care of a parent/guardian at all times. If you would like to book a private party/event, please email us at hello@essemartstudio.com
*For safety purposes, there should always be at least one adult for every two children. Supervision and safety of each child is the responsibility of the parent/guardian. Youth (under 18) must always be accompanied by an adult.
Winter 2018 Art Labs
Art Labs are $25/per child and include all materials [Purchase Single Session]
You can also purchase: Art Lab Pack (5 sessions) $120 ||  Art Lab Pack (10 sessions) $225
---
TUES, NOV 27 | 9:30-10:30 am
THUR, NOV 29 | 9:30-10:30 am
SAT, DEC 1 | 9:00-10:00 am
SAT, DEC 1 | 11:00-12:00 am
TUES DEC 4 | 9:30-10:30 am
THUR, DEC 6 | 9:30-10:30 am
SAT DEC 8 | 9:00-10:00 am
TUES DEC 11  | 9:30-10:30 am
THUR, DEC 13 | 9:30-10:30 am
SAT DEC 15 | 9:00-11:00 am
TUES DEC 18 | 9:30-10:30 am
THUR DEC 20 | 9:30-10:30 am
SAT DEC 22 | 9:00-11:00 am
SAT DEC 29 | 9:00-11:00 am
---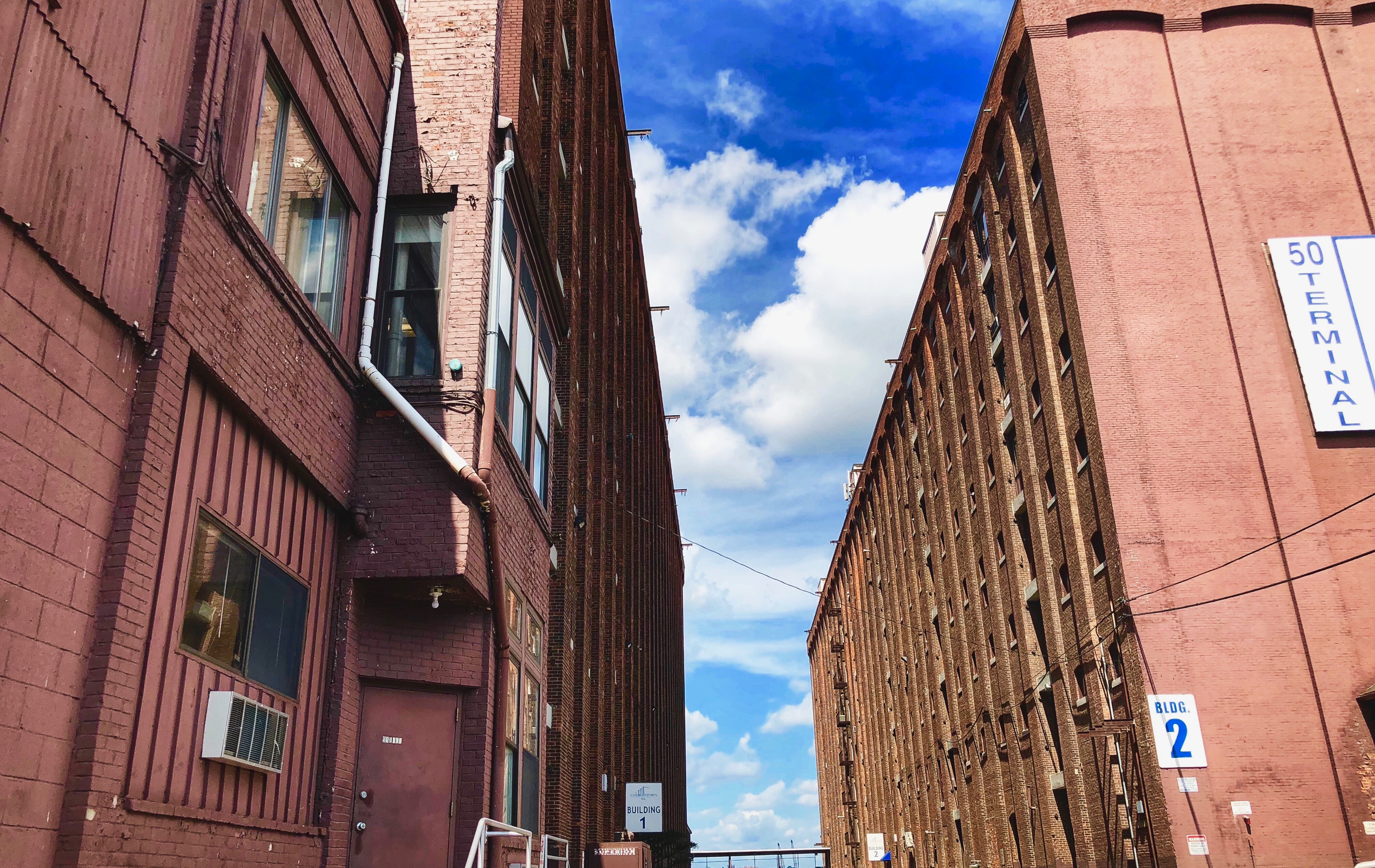 Essem Art Studio, located in the Charlestown Commerce Center was founded by abstract artist, freelance creative, and Charlestown resident, Sophia Moon in August 2018. Most days Sophia can be found working, painting, creating, and playing in her studio with her toddler. Essem Art Studio is a creative gathering space for the local community hosting art labs, artist showcases, workshops, handmade popup shops, and private events.
As an artist and mom, Sophia is inspired by the uninhibited and fearless creativity of her toddler during loosely facilitated art activities designed to permit experimenting and imagination through different mediums. She finds that each medium unlocks a different form of expression. By opening her studio to Charlestown families, her goal is to create a shared creative experience that gives parents and their little ones more ways to connect and communicate through art.
Studio Calendar.
Please be sure to check the calendar for any updates and changes to event and availability. 
Essem Art Studio
Charlestown Commerce Center | Building 2
50 Terminal Street Suite #711
Charlestown, MA 02129
Contact: Sophia Moon
tel: (617) 617-1020
email: hello@essemartstudio.com